Do you love trees?
You can help improve Northumberland's precious woodland.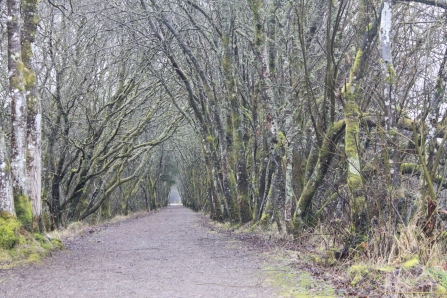 Woodland cover in England is currently just 10% and Northumberland is one of the counties with the least remaining native woodland. There are so many reasons to protect and value them:
Planting trees increases wildlife value
Trees support a wider range of wildlife. As well as providing food in the form of flowers, fruits and seeds, they provide cover, shelter and nesting sites for animals, insects and birds.
Trees help reduce flooding and pollution
On hillsides, trees slow rainwater runoff and hold the soil in place, reducing the risk of flooding. They also prevent water pollution by filtering out pollutants from the rain.
Woodlands combat climate change
Industrialisation and burning fossil fuels have contributed to climate change, building up excess carbon dioxide (CO₂) in the atmosphere. Trees offset this by absorbing and storing CO₂ and other pollutant gases, and releasing oxygen.
Spiritual wealth and physical health
Woodlands are places of tranquillity, beauty and inspiration. Research shows spending time in woodlands and around trees reduces stress, improves mental health and encourages physical activity.
Now they really need your help to protect and restore them
Northumberland Wildlife Trust has secured money from the Community Foundation and Heritage Lottery Fund grants, thanks to Players of the National Lottery, but urgently need additional donations to start work.
Here are just a few examples of important places where your support will make all the difference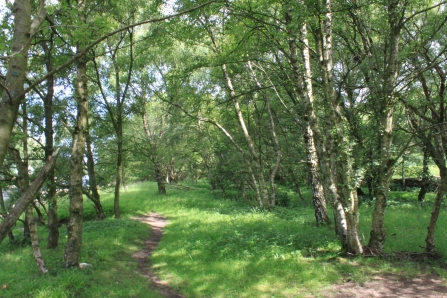 We are creating Kielderhead Wildwood to restore the only native Scots pine woodland in England. This will be an upland woodland landscape, similar to that which existed in prehistoric times. It's an isolated and challenging spot and just the first year of work requires 5,300 native trees to be planted and protected.
At East Chevington Nature Reserve near, Druridge Bay, we will improve the wildlife value of existing young woodlands by removing some trees to let light in to the woodland floor, planting 1,000 native broadleaves and introducing conservation grazing.
At Northumberlandia near Cramlington there is a rare opportunity to introduce nature, as well as landscape-scale art, to a wide range of people. We need to manage the existing woodland by removing some mature trees to let light in to the woodland floor and by replanting with native trees and shrubs. This will improve the value to wildlife and create more 'nature moments' that last a lifetime.
Here's an idea of how your donation will make a difference
£25 will plant and protect 5 native trees through the crucial first year
£100 will contribute towards warden training and volunteer expenses
£250 will help create a small woodland glade and fill that space with nature
You can also donate by telephone on (0191) 284 6884 with your credit/debit card.
Thank you