Imagine standing in one of the wildest landscapes in England, looking up the valley and seeing Scots pine and native woodland stretching into the distance along a meandering burn. Black grouse forage below and golden eagles soar above.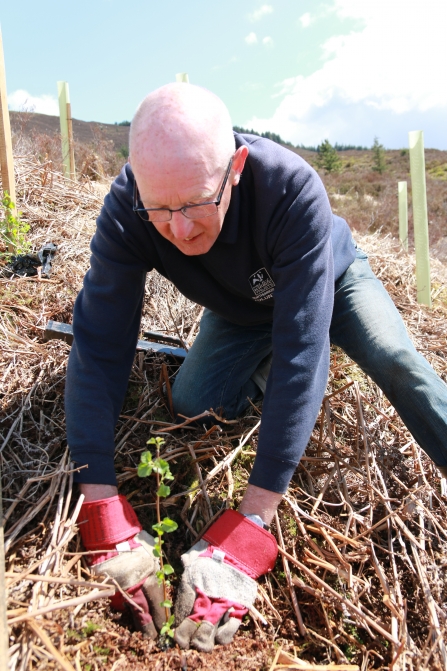 This is the future we see for the land along the Scaup Burn at Kielderhead, stretching up to the Whitelee Moor Nature Reserve and on towards the border.
Our plan is to bring all this back, restoring natural processes and rebuilding the healthy ecosystems that help with carbon storage and water quality. By using local seed stock and giving nature a helping hand we will increase biodiversity and build a highly resilient ecosystem.
In the long term, the habitat we create will support a diverse range of flora and fauna. Biodiversity will thrive, with invertebrates, mammals and birds all inhabiting a healthy, low density upland woodland ecosystem with a rich ground flora. Reintroduced water voles will establish themselves along the Scaup Burn and it is possible that woodland Birds of Conservation Concern species (for example black grouse, willow warbler, dunnock, mistle thrush, song thrush, tree pipit and woodcock), golden eagles and pine martens could all be seen here in the future.
The project will give members of the public unparalleled opportunities to learn about our natural heritage and experience a special sense of wilderness. Much of the restoration work and ecological monitoring will be carried out by volunteers and engaging and training them will be vital to the delivery of the project.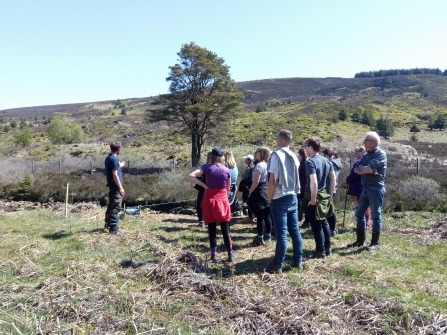 The Kielderhead Wildwood project will give us the opportunity to prevent the loss of the William's Cleugh pines, as well as restore a Native Upland Pine Woodland Habitat, unique to England, which thrived in prehistoric times. Pollen analysis shows prehistoric woodland here with alder, birch, elm and willow, as well as Scots pine, of which a few survive.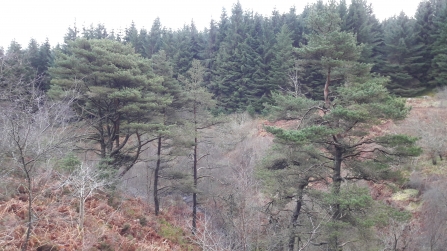 Videos
We will be documenting our progress so please return to keep up to date with the Wildwood project.
Kielderhead Wildwood – Rediscovering Wildness Conference
The Kielderhead Wildwood project (spanning 2018-2022) is a partnership venture with Forestry England to restore a representative upland woodland ecosystem, starting with 94 ha and planting 39,000 native trees over 5 years, with a vision to expand, partially across the Scottish border, to 435 ha in the future.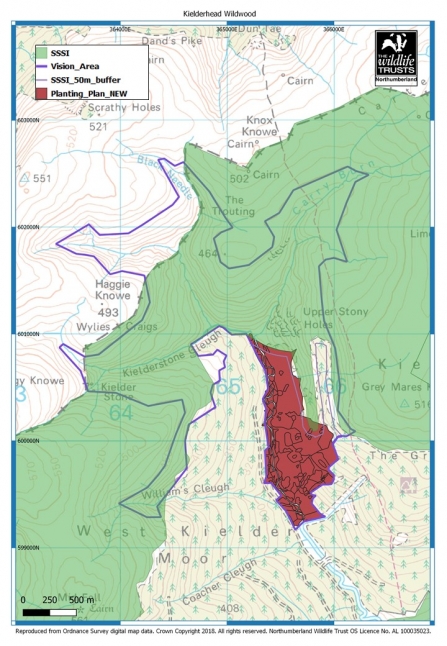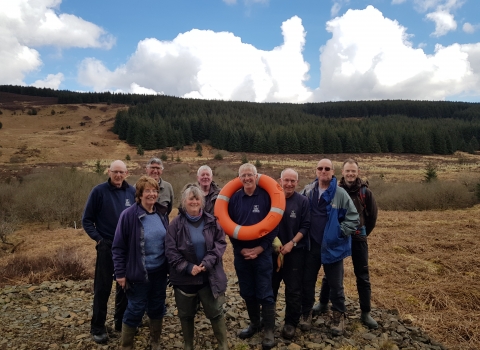 Keep in touch or to find out how you can help
If you would like more information about the project, please contact us here. We are currently keen for help with tree planting in the spring and surveys throughout the year (e.g. birds by their call, butterflies, reptiles, flora etc.)
Donate to the Wildwood 
Your support will help us to plant trees and restore this amazing habitat, as well as help with the daily costs associated with training and supporting volunteers, raising further funding, buying and maintaining equipment and generally keeping the project going. Thank you!
Partners and Funders

Kielderhead covers thousands of acres and is the ideal place for one of the most ambitious restoration projects in the country. In partnership with the Forestry England, who own the land, we have received a grant of £354,000 from The National Lottery Heritage Fund to help deliver the project, which will see us planting over 39,000 trees between 2018 and 2022.

Match funding has been awarded to the project from the Forestry England, Finnis Scott Foundation and the Community foundation (from The Lawrence Campbell Community First Fund/ Three Valleys' Fund), all helping to make this project possible.