Northumberland is home to outstanding rocks – genuine 'rock stars'!
Our rocky places are some of the best in Britain.
To mark our 50th anniversary, Northumberland Wildlife Trust is revealing 50 extraordinary rock sites across the old county of Northumberland.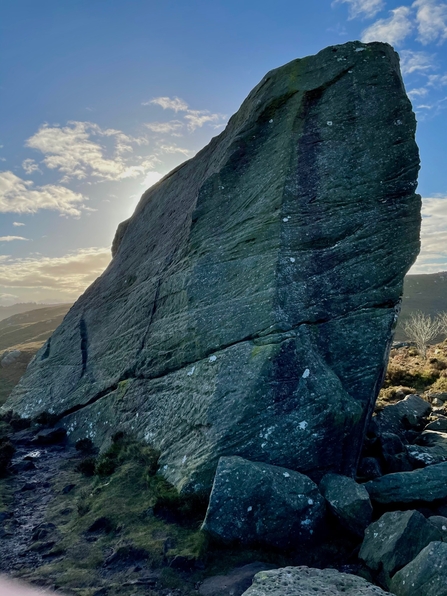 Each place has a very special story to tell. From rocky connections with our landscape and wildlife, to the history and the origins of our heritage and culture.
Some you will know well, some less so – but all 50 of them has something that is guaranteed to surprise you!
Rocks and the landscape they provide are fundamental to the Trust. It is the rich geodiversity of Northumberland – the enormous range of rocks and soils - which underpins our biodiversity – our amazing variety of plants and animals.
Northumberland owes more to its rocks than perhaps any other county. Our heritage is inseparably linked to them. Without the Whin Sill, where would Hadrian have built his Wall, or the barons their castles? And without coal and lead our history and landscape would be completely different.
Every month we will showcase a new set of geo-sites
We'll show you where the sites are and give you easy to follow and fun facts about the rocks and landscapes.
How many can you visit? Link the sites together and tick them off your list. Don't just go for a walk, go for a walk and discover your past! Each month there'll be a walking trail available.
Want to be a junior rock star? Look out for features like 'chalking with dinosaurs' and 'pet rock painting'.
There'll be a Rock of the month and a Fossil of the month, and we'll be asking you to vote for your favourite Northumberland rock and fossil!
See the Rock and Fossil of the month
An opportunity to have fun, get some fresh air and learn some new things about Northumberland.
All 50 geo-sites have been specially selected by professional geologist and NWT Trustee, Ian Jackson, and ecologist and NWT Vice President, Angus Lunn.
Here's a short video from Ian all about our Rock Festival.
This months 5 geo-sites
We've chosen the rocks to showcase the best geology across all Northumberland.
Click here to see this months 5 places where you can:
Discover ancient volcanoes and molten magma
See how earthquakes have bent solid rock
Search out the fossils
Find evidence of the last glacier and changes in our climate
See how rocks influence our history, culture and economy
Look out for the symbols so you know what's special about these Geo-sites.