My Work Experience Placement with NWT - part 1
I have just completed the first few weeks of a nine month placement with Northumberland Wildlife Trust and I have already had an amazing range of experiences. The nine month placement comes as part of a Foundation Degree in Wildlife Conservation. I chose Northumberland Wildlife Trust as the location for my placement due to fond memories from childhood holidays as well as the fantastic array of wildlife and projects currently occurring in the county.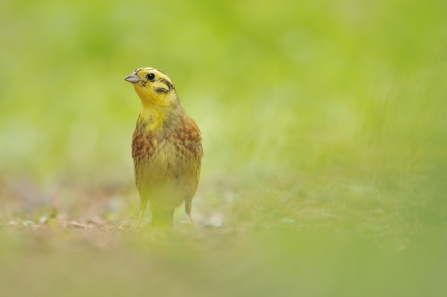 Despite only being part of the Kielder Living Landscape team for a short amount of time, I feel completely at home undertaking a wide range of tasks from checking mink rafts and conducting water vole surveys as part of the Restoring Ratty project, to trekking over vast areas of moorland in search of silver birch seeds, to be used in the next phrase of tree planting as part of the Kielder Wildwood team or removing intruding sitka spruce from Hartside Bog alongside the Revitalising Redesdale team.
Another part of my placement involves job shadowing a current member of staff for two days a week. Dan Chapman works for Northumberland Wildlife Trust in partnership with Northumbrian Water with the aim of maintaining and improving access and conservation areas on Northumberland Water sites. Already I have assisted him with a wide range of activities from chasing sheep around Whittle Dene reservoir to lopping down overgrown vegetation at Kielder Waterside.
As I am quickly learning that waterproofs are a necessity on any job around Kielder, as despite a dry forecast, a rain shower is always more than likely! However, the weather fails to put a downer on whatever activity is being tackled which was demonstrated when myself and Dan finished erecting a bug hotel in the pouring rain at Bakethin Nature Reserve.
In addition to this, a memory that sticks out was spending the day being blown around the magnificent sculpture that is Northumberlandia, also known as the Lady of the North. After repairing a fence on the head of the sculpture, our next task was a rather intriguing one, filling in cracks in the 'breasts' of the Lady with soil was probably the last thing my parents expected to hear over the phone.
As an avid wildlife photographer, my camera is never far away from me, each week when refilling the bird feeders at Kielder Waterside it is brought along in case of any red squirrels present. I have been unlucky on that front so far but have managed to photograph siskins, nuthatches and chaffinches from the hide along with a wonderful barn owl near Plenmeller in my free time. I'm looking forward to seeing what the next few months have in store!
As for the future of my placement, I am looking forward to working with the Red Squirrel Conservation Team helping them to undertake surveys of the population and check camera traps. Furthermore, I cannot wait for the ospreys to return to Kielder Water in late March when I can be a part of the Kielder Osprey Watch and experience these incredible birds up close.