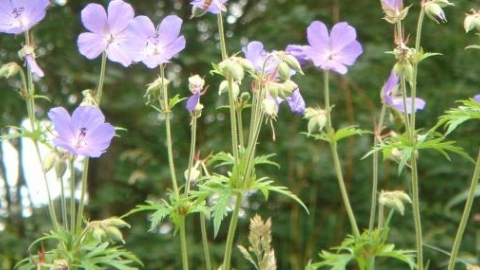 A notable reserve which contains a small area of calaminarian grassland, influenced by heavy metal pollution in the past, and therefore featuring several interesting species of wildflower.
Location
Know before you go
Entry fee
No
Parking information
There is limited roadside parking or park 0.5km further along the road by the footbridge from Bardon Mill and walk back to the reserve.
Walking trails
Please keep to the footpaths in the woods, particularly in summer, to avoid damaging the plants.
Access
The first entrance to the site is a single gate leading directly from the minor road from Beltingham onto the grassland area (OL43 784641). The second entrance is through a narrow gap in a fence, along a riverside path leading from a lay-by at the southern end of a footbridge over the South Tyne (OL43 781643). The terrain is level on the grassland, although the grass may be long and tussocky, and the riverside path is undulating and can be obstructed by fallen trees and roots. Footpaths vary in width, but are often muddy and uneven leading across the grassland, through the woodland and along the riverside.
When to visit
Opening times
24/7/365
Best time to visit
April to August
About the reserve
Past heavy metal pollution from mine spoil heaps washing onto the banks has resulted in an unusual habitat which allows metallophyte (metal loving) species uncommon to the region to grow. These include alpine penny-cress, spring sandwort and mountain pansy.
The majority of the reserve consists of deciduous woodland and scrub established on river gravels subject to periodic flooding. Areas around the trees are also home to a sub species of rare dune helleborine. In recent times, Himalayan balsam has started to dominate areas along the banks of the Tyne. This is being removed to encourage native vegetation and to prevent bank erosion. Dame's violet has also become a problem and threatens the area favoured by the helleborines.
Contact us
Northumberland Wildlife Trust
Environmental designation
Site of Special Scientific Interest (SSSI)