Charity lottery supporting wild goings-on this half term
Players of People's Postcode Lottery will be supporting wild goings-on at two Northumberland Wildlife Trust nature reserves this autumn.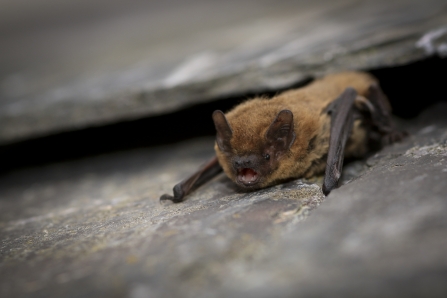 The events, timed to coincide with half term at the end of this month and beginning of next, will be held at the wildlife charity's reserve at Low Hauxley on Druridge Bay and Northumberlandia in Cramlington.
The first two evening events are being held at the Trust's Hauxley reserve on Monday 29 and Wednesday 31 October.
Aptly named 'Creatures of the Night' the two hour sessions which both start at 7:00pm, will allow members of the public to walk after dark, on a reserve which usually closes at 4.00pm, in search of the creatures that call the reserve home.
Along the way, there will be an opportunity to learn more about bats and, more excitingly, the chance to listen to their calls through bat detectors.
Weather permitting; visitors will visit a moth trap to see what delicacies the bats have been feeding on.
A brand new stained glass lantern-making workshop will be running at Northumberlandia aka 'The Lady of the North' on Friday 2 November between 10:30am - 1:00pm, where arty people of all ages will be able to make a beautiful stained glass lantern from upcycled jam jars.
The outdoor session will also be packed with additional autumnal themed activities including a trail with questions testing knowledge on the 'Lady's' nocturnal friends, a hedgehog survival game and pinecone crafts session.
Lynette Friend, Northumberland Wildlife Trust's Events Co-ordinator said: "Without the generous support from players of People's Postcode Lottery these events wouldn't be possible, so why not come along and try them for yourself."
Both events are bookable, so visit www.nwt.org.uk/events to secure a place.