Hey people, leave those birds alone!
Northumberland Wildlife Trust is urging everybody to keep their distance from birds and their nests when out this summer.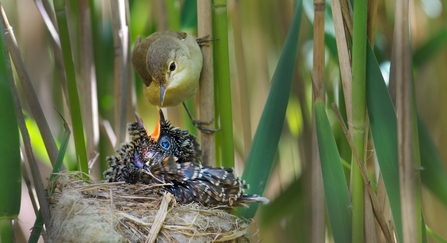 Although many eggs will have hatched by now, birds such as members of the tit family, blackbirds and sparrows have multiple broods. Multiple broods can occur in other bird species if previous nests have failed.
If disturbed, birds may permanently abandon their nest with young chicks inside or, equally as serious, they may be too frightened to return to the nest to sit on their eggs for a long period of time, which could result in the eggs cooling down, getting cold and failing to hatch.
The wildlife charity is also issuing its annual plea for members of the public to keep their dogs on a lead when visiting its reserves.
At this time of year, most of its sites are a haven for bird breeding and it is quite common for young birds to be sitting on the ground or hopping about - doing exactly what nature intended and leaving the nest for a short while before flying off.
If upset by humans or unsupervised dogs, young birds may become distressed, or their parents, who are usually hidden from view nearby, may be frightened off leaving them vulnerable to predators such as other larger birds, foxes and cats.
Speaking about being out and about this summer, Alice McCourt, Conservation Officer with Northumberland Wildlife Trust says: "During the summer young animals such as rabbits, mice, stoats and weasels not to mention baby birds are everywhere - from our nature reserves, to local parks and green spaces It is really important therefore for everybody to be really vigilant when out and about and keep their dogs on leads.
"Some people with birds in their garden perform a baby patrol before heading out into it just to be on the safe side. It may sound silly, but when new birds are so small and vulnerable, it can be the difference between life and death."