Keep your dog on a lead urges wildlife charity
As the wildlife-breeding season begins, Northumberland Wildlife Trust is issuing its annual reminder to all dog walkers to keep their dogs on a lead as much as possible when on its reserves.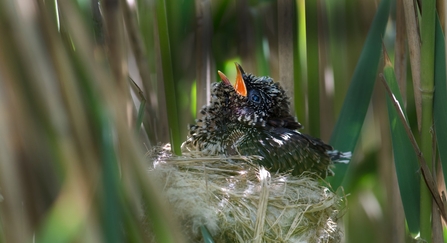 Whilst dogs may not appear to be doing any harm, if allowed to run around unsupervised, they will upset nesting birds and especially ground nesting species.
If disturbed, birds may permanently abandon their nest with the young chicks inside or, equally as serious, they may be too frightened to return to the nest to sit on their eggs for a long period of time, which could result in the eggs cooling down cold and failing to hatch. Either way, it is life threatening to the chicks.
A variety of other types of wildlife and their young, including foxes, badgers, rabbits, hares and mice are also at risk from unsupervised dogs, so the message is clear, keep your dog on a lead!
In recent years, a number of the Trust's Flexigraze sheep and ponies have also died or been injured following dog attacks at a number of its reserves around the region.
Speaking about keeping dogs under control, Duncan Hutt, Northumberland Wildlife Trust's Director of Conservation says: "We're all for people getting out and enjoying nature on our reserves with their dogs, but we would ask that they are kept under control, especially at this time of year.
"I would also urge everybody to be vigilant for any out of control dogs on our sites that may cause unnecessary suffering to the Flexigraze flock. Although government restrictions are lifting, we still don't have our full teams of volunteers back on our sites, so, should one of our animals be attacked, it could be a couple of days before our volunteer wardens become aware of it."
It is also worth remembering that if a dog is seen to worry livestock, the landowner can legally destroy it.