Making the most of lockdown
Northumberland Wildlife Trust is making the most of lockdown by undertaking work on one of its most popular reserves on the outskirts of Newcastle.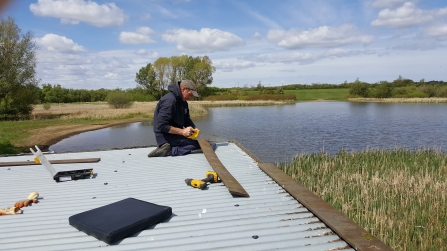 If lockdown hadn't occurred, the reserve would have had to be closed to visitors while the work was being carried out, so something good has come out of such a difficult time.
A huge reduction in the number of visitors to its Big Waters reserve, just past Brunswick Village, is enabling Trust Estates Officers Peter Ernst and Geoff Dobbins to carry out renovation work on its main wildlife-watching hide, which, every week, sees hundreds of people using it.
The site has one of the largest colonies of tree sparrows and great tit, blue tit and chaffinch are regular users.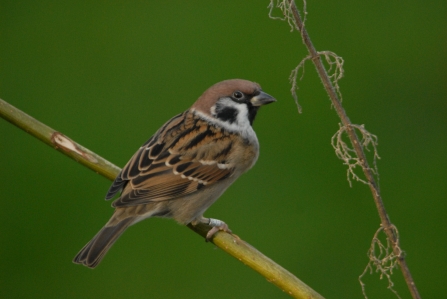 Many of the more common water birds are visible, including great crested grebe, mute swan, coot, moorhen, heron and tufted duck also visit. It is also important as a roost for large flocks of swallows on autumn migration and supports wintering wildfowl.
With work including the replacement of window shutters and the wooden framework, the duo are currently replacing the outside cladding on the building with non-native larch trees from its Briarwood Banks reserve near Bardon Mill.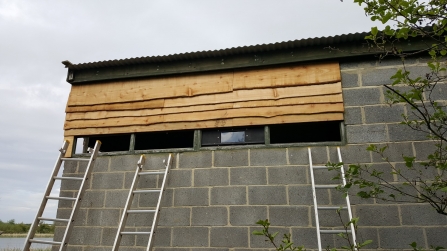 Under normal circumstances, Peter and Geoff would have a team of volunteers helping them but at the minute, they have to do it together whilst observing social distancing rules - no mean feat.
Once lockdown has ended and the Trust's reserves volunteers are back at Big Waters, the floor will be replaced, the building painted and the kickboards that have been removed from the boardwalk will be taken to its Whitelee Moor reserve in North Northumberland and used to edge the paths.