30 Days Wild 2017 - Blog 1
I'm not by nature an early riser, but often to catch the best of wildlife you need to be up and about when species are most active, at either end of the day. That was certainly the case a couple of days ago when I joined our ecological survey consultants on a dawn bat survey at the beautiful location of Saint Mary's Lighthouse in Whitley Bay.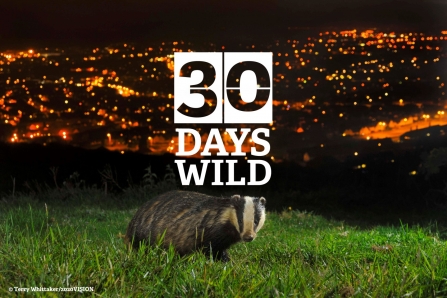 We assembled at 2:45am that is, and walked in the dark over the causeway, catching the tide right and positioned ourselves around the island looking back at the charismatic lighthouse and the visitor centre next to it. This centre is about to be revamped with HLF funding and the whole edifice regenerated into a visitor facility suitable for today's needs, so this survey is one among many to ensure wildlife, in and around the redevelopment of this amazing little island, is taken full account of in the ensuing building works.
What a rare pleasure it was to be stood there in the night and early dawn as the sun rose from the North Sea, counting and registering the bats on our bat detectors and listening to the mournful sound of young seals beached on the rocks nearby. It felt a real privilege to watch wildlife in this setting at the same time as knowing the information we were gathering was going to help them, our observations had purpose.
The experience also underlined for me the important conservation work our consultancy, EcoNorth, does alongside earning much needed cash for the Wildlife Trust. The business has grown massively in the 7 years since we set it up and is doing work all over the north. We have a very skilled and dedicated team of ecologists and environmental experts who seem to work every hour of the day.
What this showed me was that by providing this base information on the exact needs of species, we highlight their protection and the necessary avoidance or mitigation required for sensitive species and habitats. Critically, we also flag up wildlife value in advance of development, so that we effectively and practically help make space for wildlife and ensure it is looked after.
Sometimes we even find species and habitats no one was even aware of previously, like a big population of slow worms discovered in the path of a new road scheme. That is what I call conservation in action.
I just wish sometimes those bats could adjust their timetable to more hospitable hours!