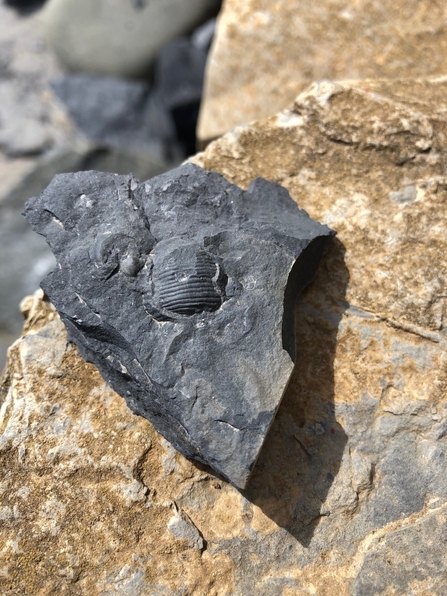 Ian's latest virtual guided walk titled: 'Fossils, ripples and reformers' covers the three miles from Low Stead to Craster and skips backwards and forwards between three-hundred million years and the present day.
Over the course of seven minutes, Ian makes reference, amongst other things, to kippers, Earl Grey and his involvement in the abolition of slavery, butterflies, wild flowers, oyster catchers, kittiwakes, eider ducks, limpets and anemones, archaeology and fossils including a three-hundred million year old horsetail fern many of which can still be spotted along the route.
Ian, who leads natural history walks in the north of England, combined his lifelong interest in geology with his love of the Northumberland coastline in the hope that once people are out of lockdown, they will experience the beauty for themselves and stop off at Northumberland Wildlife Trust's Hauxley Wildlife Discovery Centre en-route.
In the meantime, sit back, watch the video below and immerse yourself in seven minutes of natural history.
Ian who lives in the Bardon Mill area of Northumberland is a Cumbrian by birth, hailing from Carlisle attending Carlisle Grammar School before graduating from Newcastle University with a degree in Geology and Geography. He worked for the British Geological survey for 38 years, including 17 years in Cumbria and Northumberland, before leading national, European and global projects to make geoscience data digital and web-accessible.
Since retiring, Ian has worked as a consultant for international mining and software companies and was science advisor to the BBC for 6 landscape documentaries.